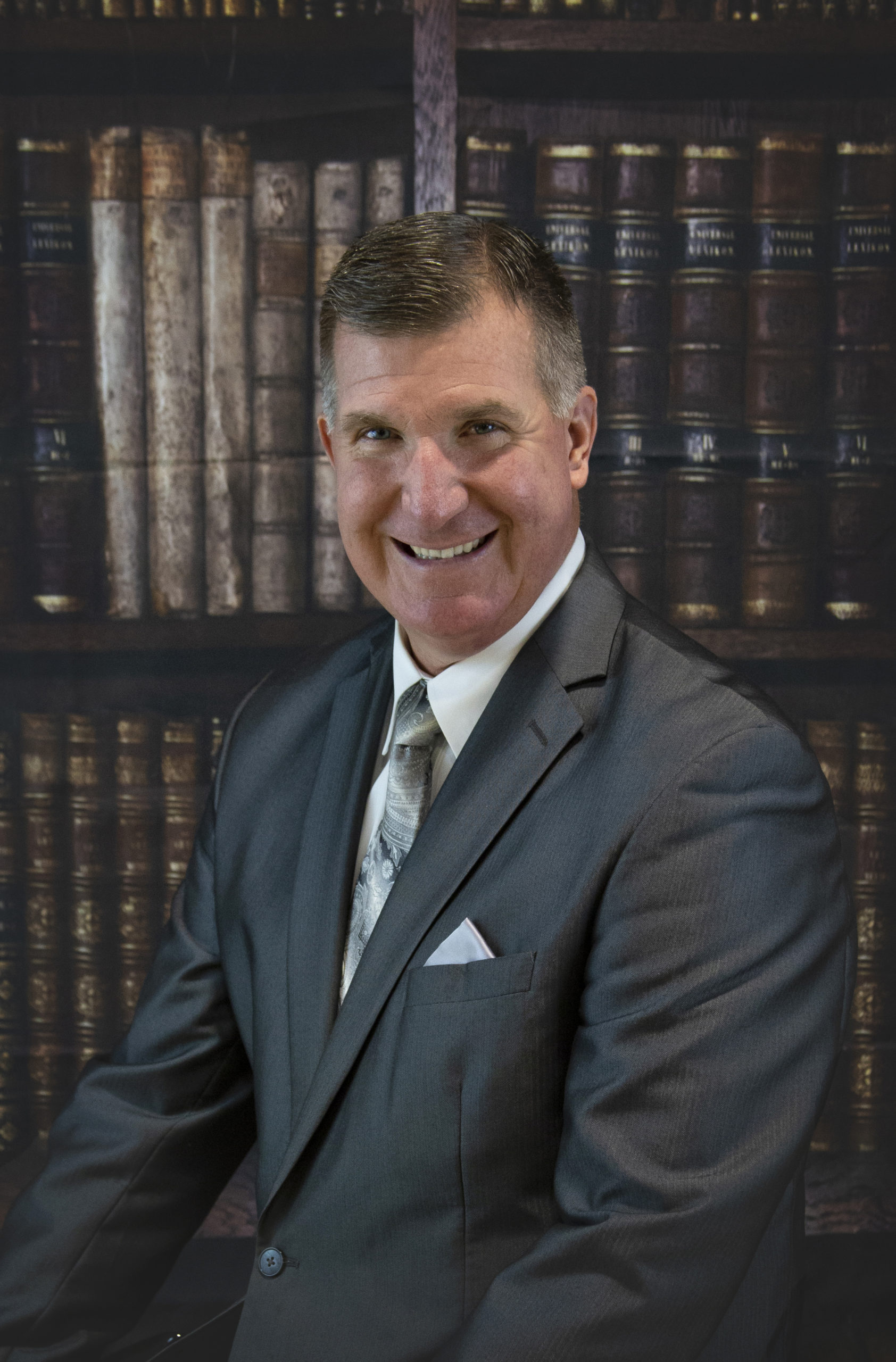 Dr.Pastor Todd Bell was born on October 20, 1969, in Lakeland, Florida. He and his wife, Amy, have four children, Elisabeth, Benjamin, Cherith and Abigail. Todd was saved at the age six under the preaching of J.B. Buffington in Lakeland, Florida. He received an Associates Degree for Machinist from Haywood Community College in Clyde, North Carolina, May 1989; a Bachelor of Theology Degree from Trinity Baptist Bible Institute in Asheville, North Carolina, in May 1994; and was honored with a Doctorate of Divinity from Crown College, in Powell, Tennessee in May 2015. In 1989 Pastor Bell was employed with Asheville Industries in Asheville, North Carolina, as a machinist that worked on Government contracts. In 1994, God called Pastor Bell and his family to the state of Maine to plant Independent Fundamental Baptist Churches. After eighteen months of deputation, in January 1996 they moved to East Millinocket, Maine where they started and established the Tri Town Baptist Church. In August 2000, under Pastor Bell's leadership, the Tri Town Baptist Church started the Church Hill Baptist Church in Augusta, Maine. Since that time the Church Hill Baptist Church has continued planting churches and also is sending preachers out to take struggling churches and bring them back to God honoring churches.
In 1998, God burdened Pastor Bell's heart for "Reaching the Next Towns". This burden and vision birthed the Wings with the Word, Inc. aviation ministry. With the use of airplanes, Pastor Bell has been able to start and establish more than one church at time. He also uses the aviation ministry to encourage and edify other Men of God all over the New England area. Pastor Bell has 2,500 hours total flying time, 557 of those hours are in multi-engine aircrafts. He is currently a private, instrument, multi rated pilot. He has flown single engine Cessna's, single engine Pipers, and multi-engine Cessna's (310 and 402). All of these flying hours have been built flying all over the state of Maine and New England. 
In August 2003, the Bell family moved to Sanford, Maine where they started and are currently pastoring the Calvary Baptist Church of Sanford. Under the leadership of Pastor Bell, the Calvary Baptist Church has started the Island Baptist Church on the island of Islesboro, Maine; the First Baptist Church of Jackman in Jackman, Maine; the Providence Baptist Church in Fort Kent, Maine; and the Gospel Light Baptist Church in New Vineyard, Maine. In 2010 God burdened Pastor Bell to start the Sanford Christian Academy. Numerous children have been educated in a Godly atmosphere. Pastor Bell also leads his congregations to support missions through faith- promise giving, and to love reaching the world with the Gospel. His church is active in soul-winning, discipleship, and training servants of the Lord.
Pastor Bell has faithfully served the Lord since 1989 when God called him to preach. Todd and his family have joyfully served the Lord in Maine since 1996.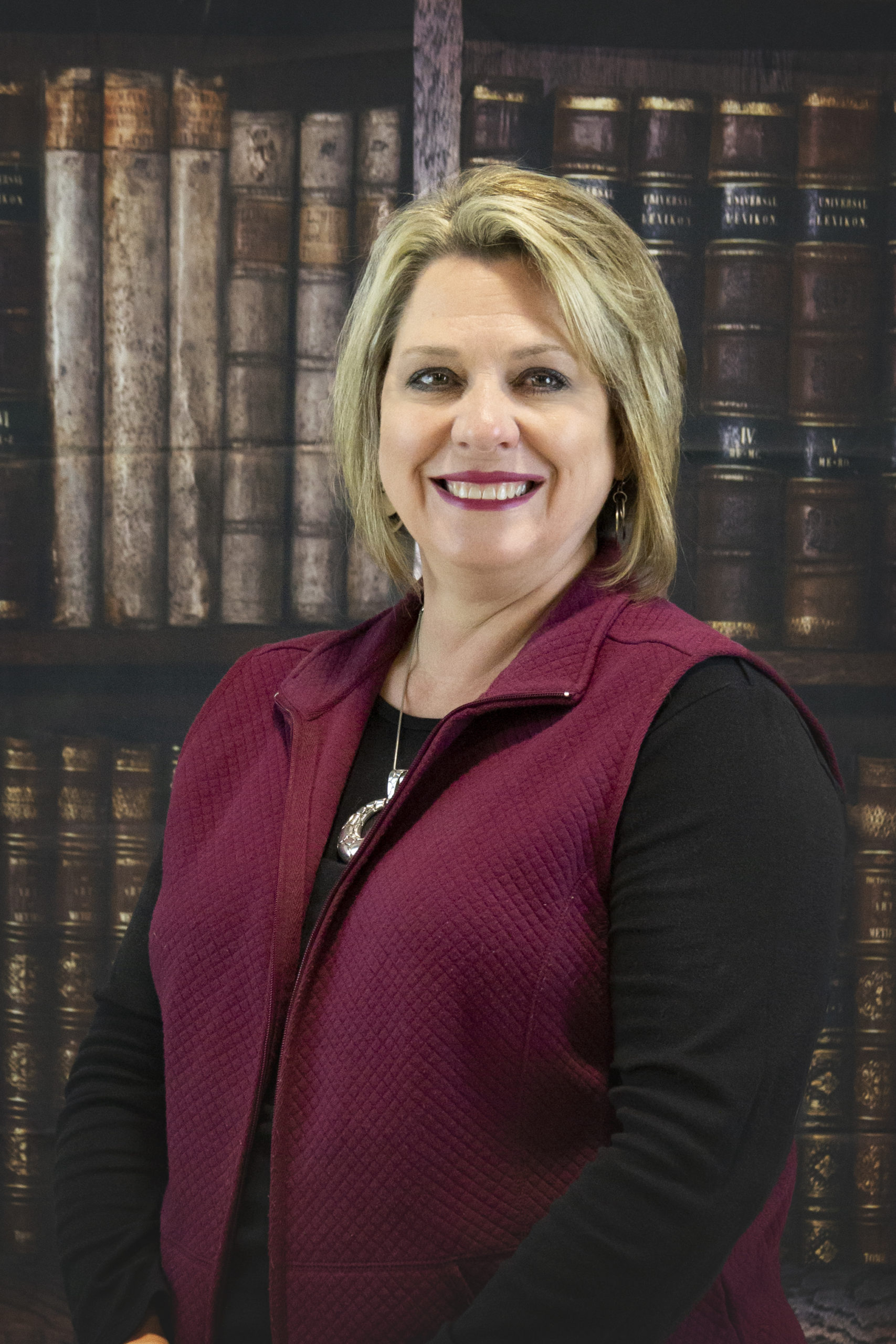 Amy Bell was born on May 25, 1969 in Asheville, North Carolina. She is married to Pastor Todd Bell and they have four children: Elisabeth, Benjamin, Cherith, and Abigail. Amy was saved at the age of 16. Amy has an Associates in Secretarial Science. She previously worked in a Doctor's Office, homeschooled her children, and helped to start and operate the Sanford Christian Academy in 2010. Amy is currently the Sanford Christian Academy Administrator and the Calvary Baptist Church Secretary. Amy's goals are to be a helpmeet to Pastor Bell, to love people and see them come to Christ, and to help this ministry flourish for God's Glory. Amy's hobbies include crafts, reading, spending time with her family, coaching volleyball, cooking, and planning parties and events.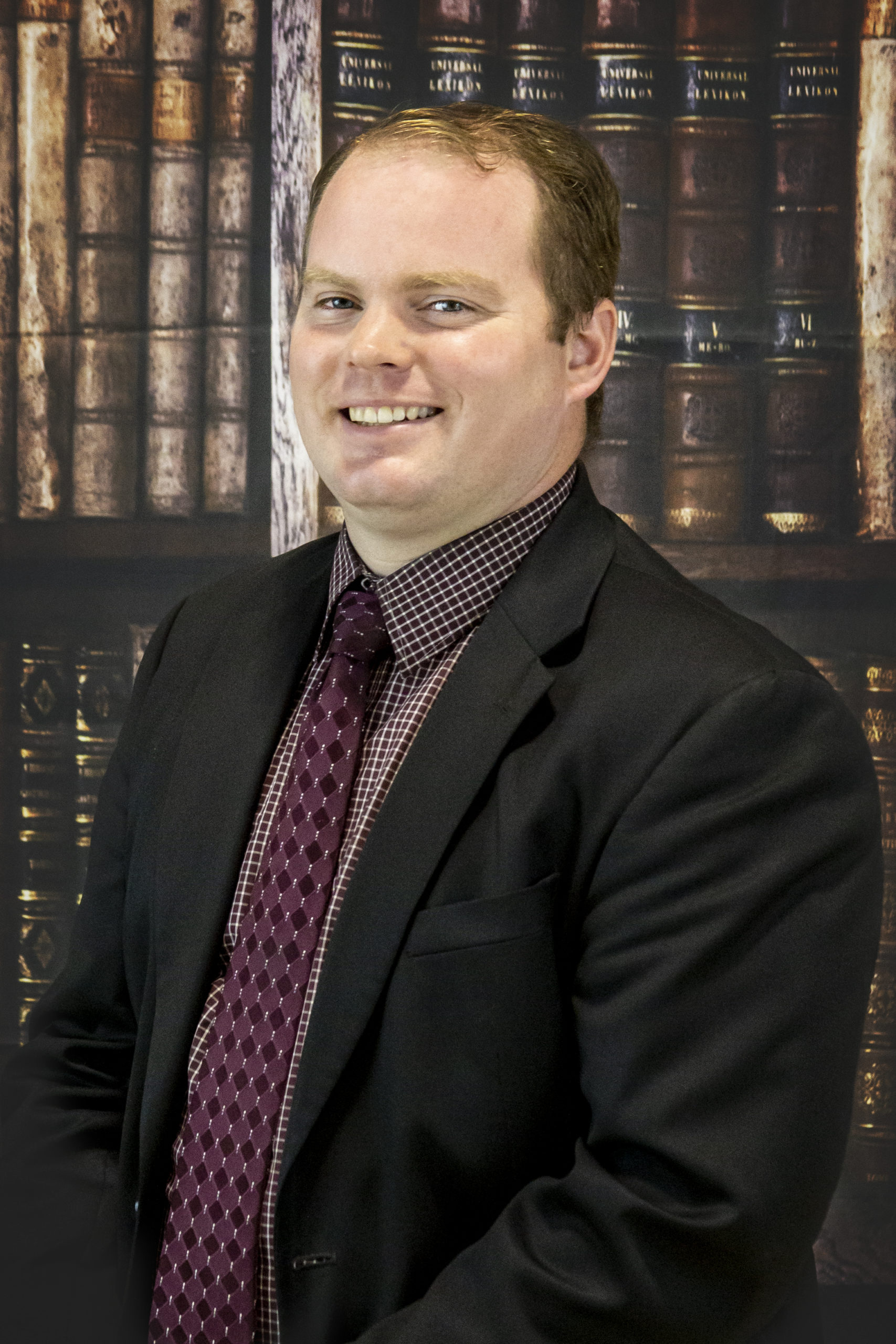 Pastor Scott T. Haynes was born on December 7, 1989 in Claremont, NH. He accepted the Lord as his Savior on December 17, 1993 at the age of four while en-route to church. After graduating from high school in 2008, Pastor Scott attended The Crown College of the Bible in Knoxville, TN where he received a Bachelors Degree in Pastoral Theology and Youth Ministries and certification as a phonetic reading specialist. While studying at college, he met Britney, whom he married on August 4th, 2012. Pastor Scott and Britney moved to Sanford, ME in August of 2012 where he began teaching in the academy as well as directing the youth ministry. He now serves as the assistant pastor and youth director at Calvary Baptist Church while teaching 7-9th grade history, science, math, and physical education. He also teaches Bible classes in the Southern Maine School of the Bible. Pastor Scott's desire is to be an encouragement and help to Pastor Bell, help teenagers grow in their knowledge and walk with God, reach families through his bus ministry in South Sanford, and provoke academy students to pursue wisdom and knowledge.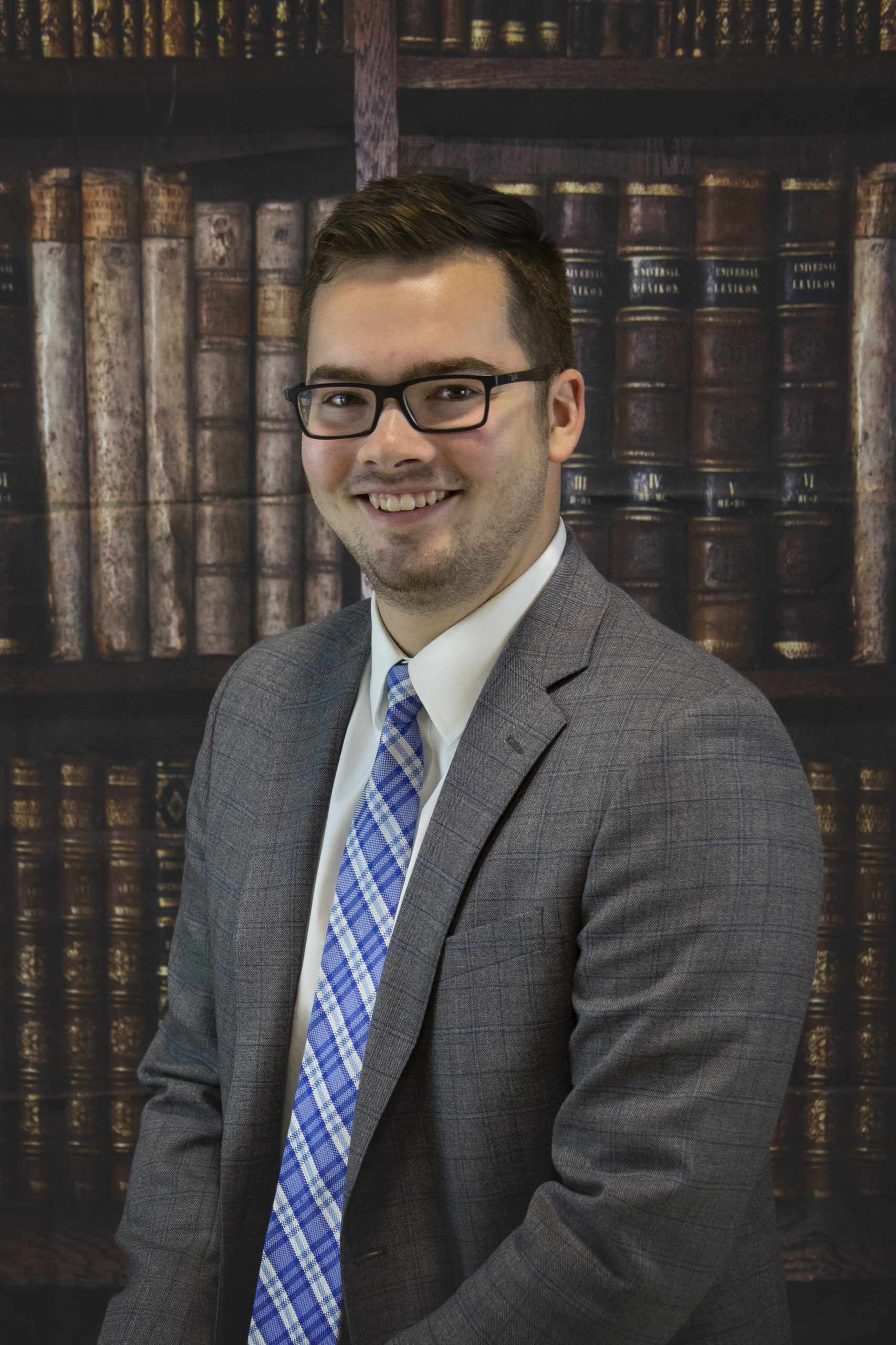 Pastor Jared joined our church staff in August 2019. He graduated from the Auto/Diesel program at the Crown College School of Trades and Technology. He worked as a mechanic until being hired as the youth pastor of our church. He teaches the Bible class for the high school, as well as oversees the upkeep of the buildings. Jared married his wife, Monica, in October 2019, and together they work with the teens of our school and church.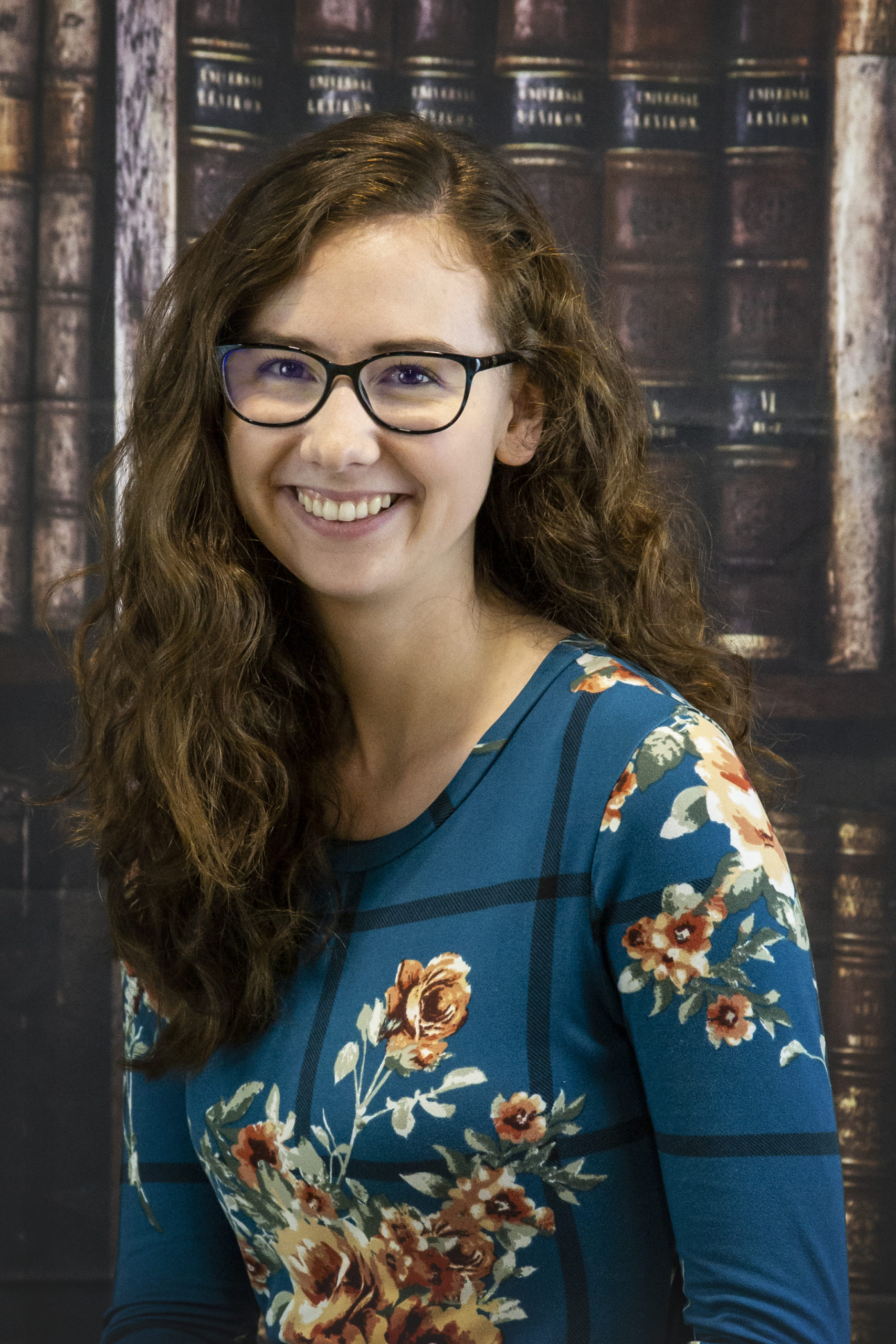 Monica Brunson joined our staff in the fall of 2019. She graduated from Crown College in Powell, TN with a bachelor's degree in Music Ministry. She is currently teaching music classes for Kindergarten through Second grade, as well as history and science for the Third grade. Monica is married to our youth pastor, Pastor Jared, and assists him in planning activities for the teens of our school and church.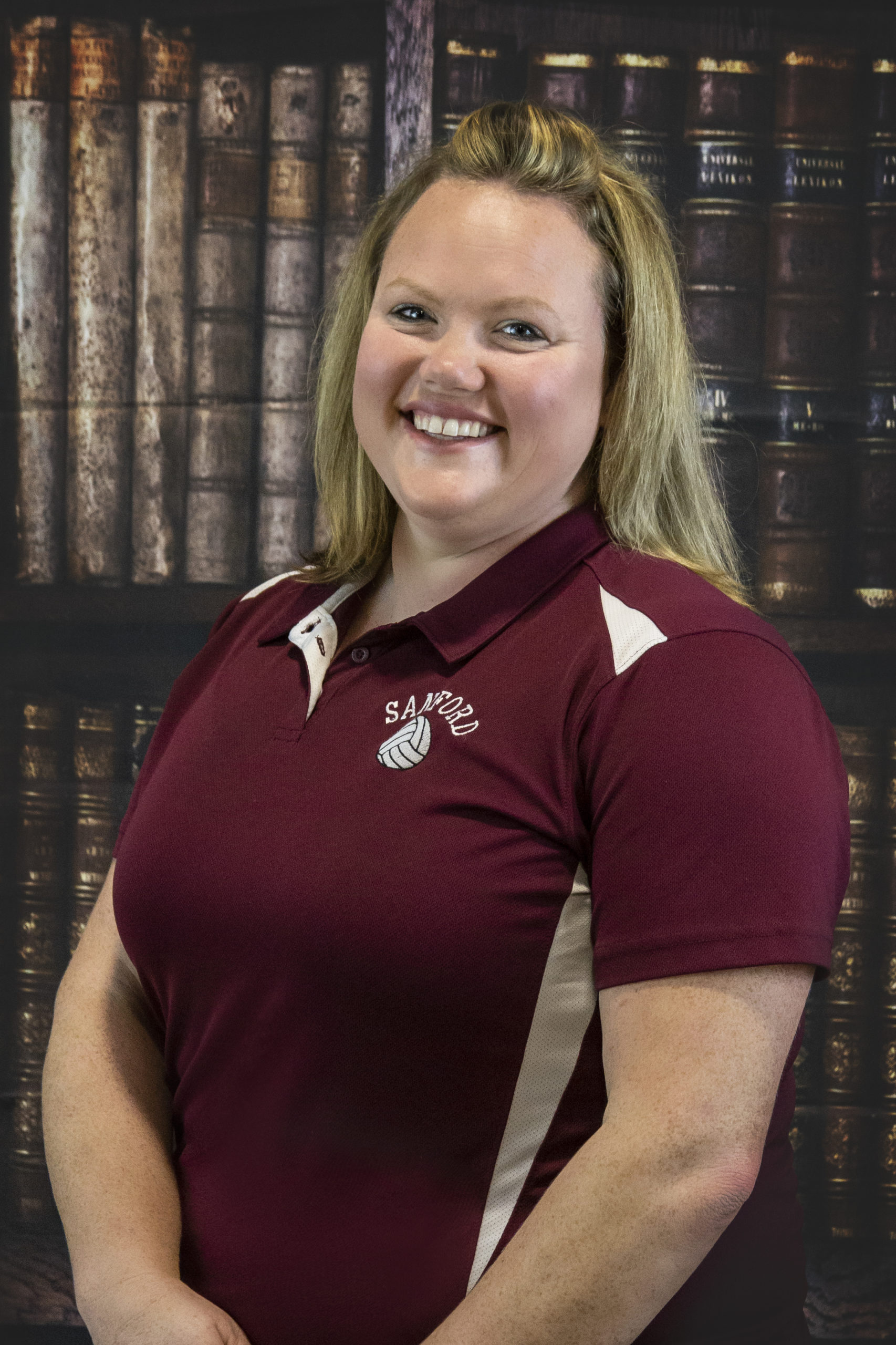 Mrs. Keala joined our staff in 2017 as our Spanish teacher.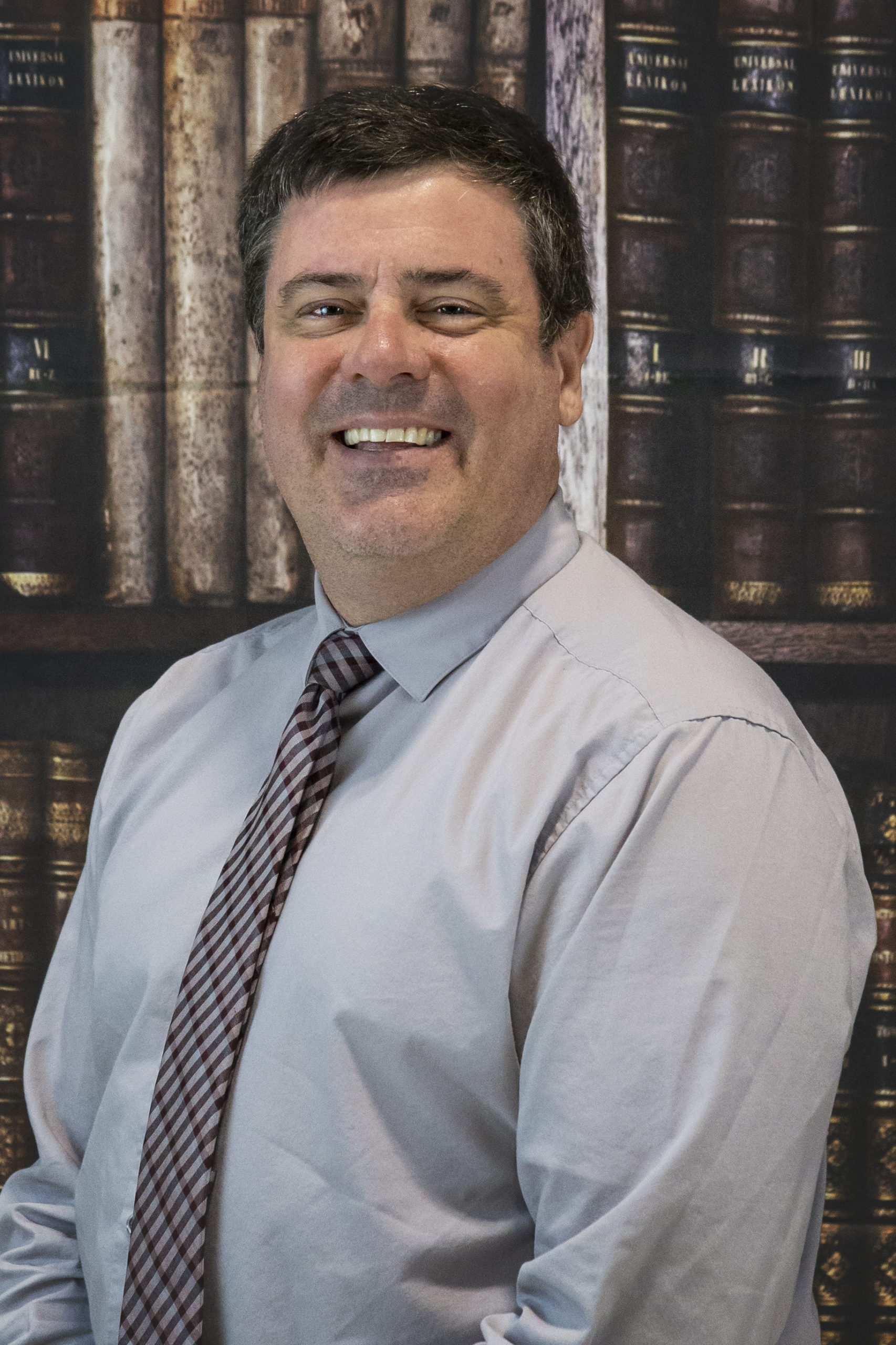 Robert Blaisdell (Mr. B) was born on August 9, 1965, in Millinocket, Maine. He was saved at the age of thirteen. Mr. B worked in a paper mill from 1984-2009. He has an Associates in Electrical Power, a Bachelor's in Bio-Resource Engineering, a Master's of Science in Teaching. Mr. B has previously worked as an Adult Education Instructor, at the University of Maine in a Teacher Assistant Program, as did his student teaching at Bangor Christian School teaching Geometry. Mr. B joined our ministry in 2012 and teaches the 7th-12th grades Biology, Chemistry, General Science, History, Pre-Calculus, Drama, Music. Mr. B's goals for his teaching career are develop his students in Drama, expand the Science and Laboratory at our school, reach more souls with the Gospel and disciple the people he reaches with the Gospel. Mr. B is also the Music Director for Calvary Baptist Church, and he desires to see the Music and Choir ministry excel for the Glory of God. Mr. B married Kendra in June 2015. His hobbies include sports officiating, computer work, biking, and kayaking.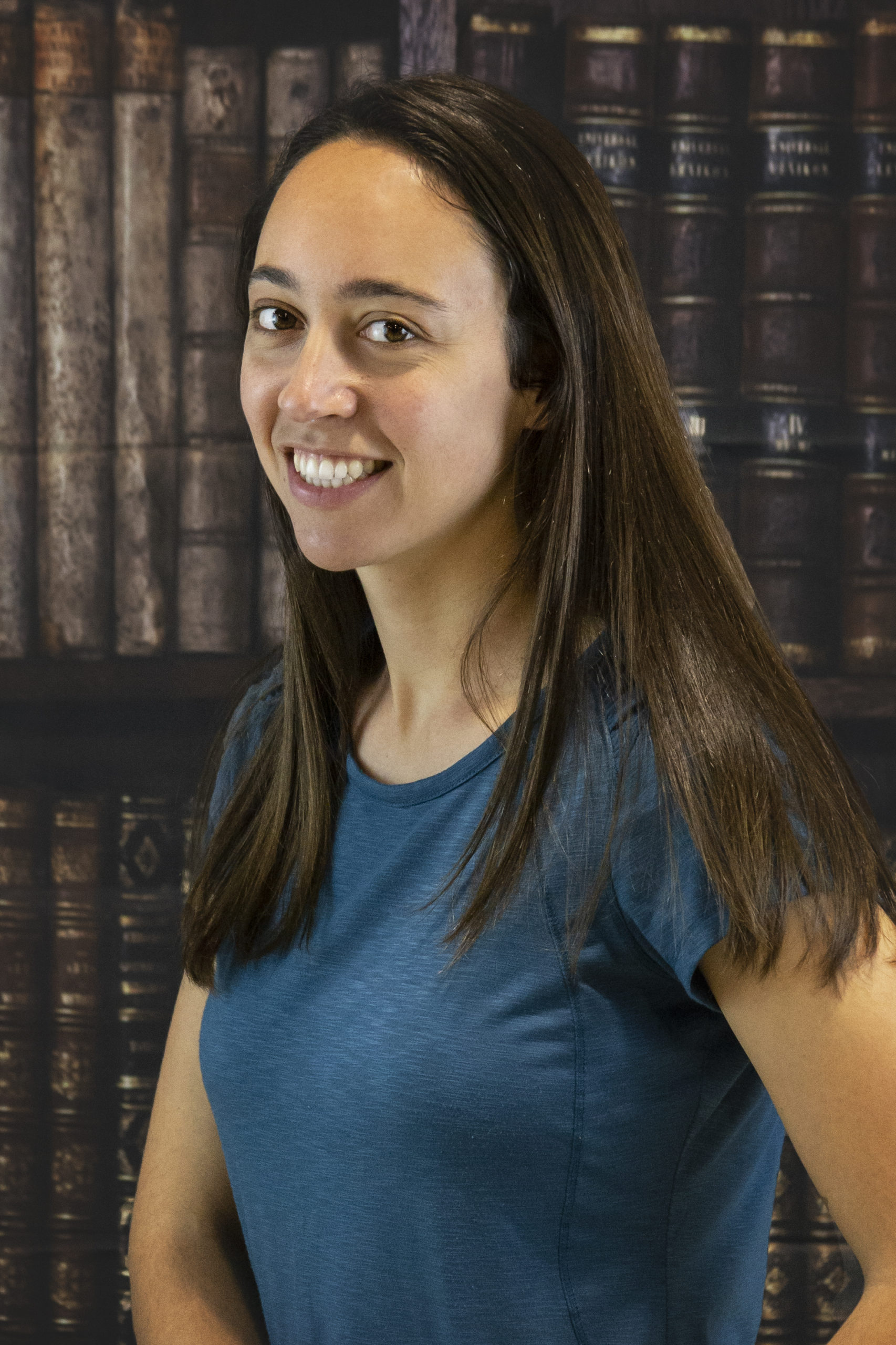 Sara Breese was born on July 6, 1990, in Killeen, Texas. She was saved at the age of six. Sara attended the Crown College of the Bible in Powell, Tennessee, where she graduated with a Master's of Christian Education, TESOL Certification, and Phonetic Reading Specialist Certification. Sara joined our ministry in August of 2013 and teaches our 4th, 5th and 6th grade class. Sara's goals for her teaching career are to bring her students to Christ and train them to serve the Lord. Sara's hobbies are hiking, gardening, and reading.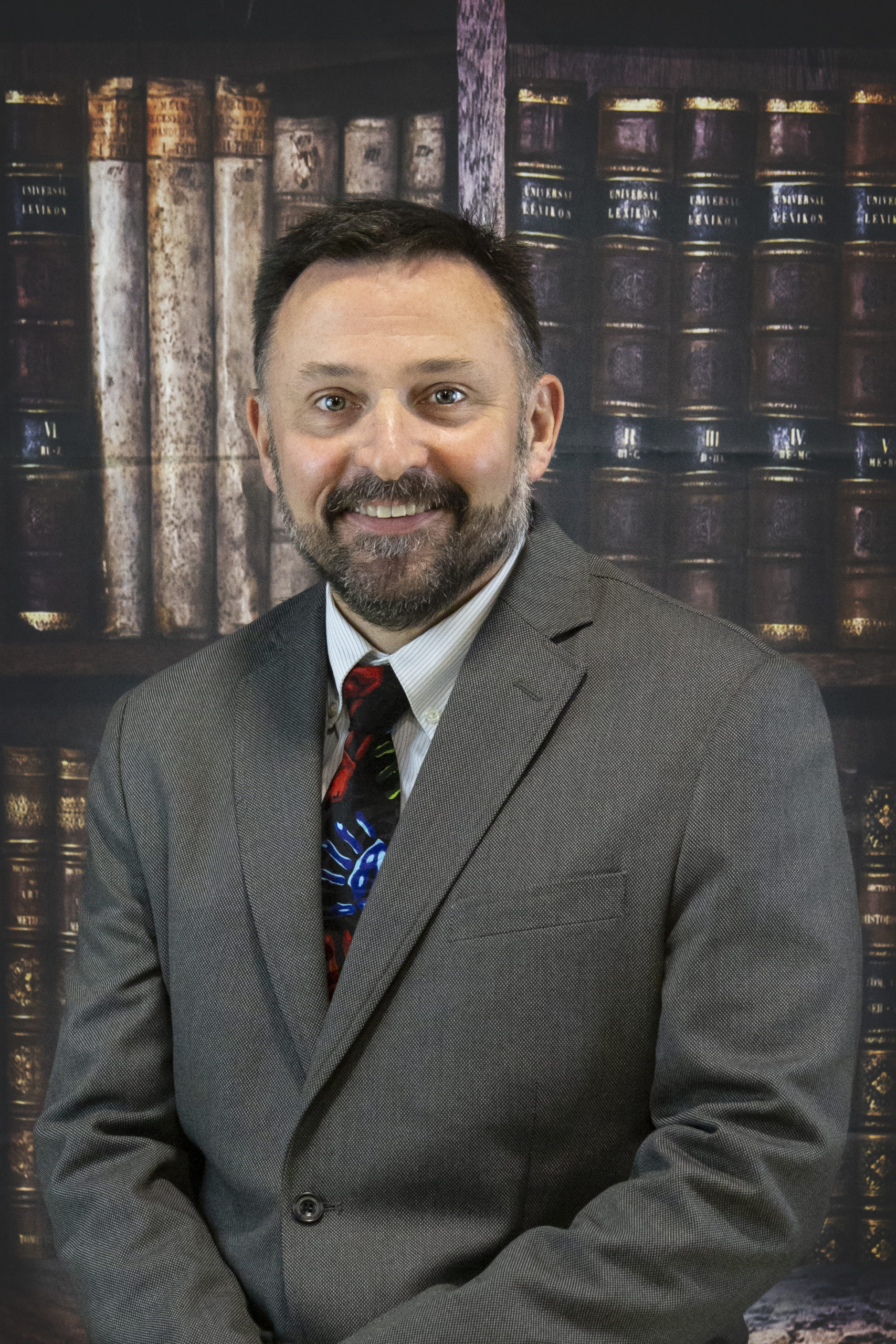 Mr. Hastings joined our staff in 2018 as our PE teacher.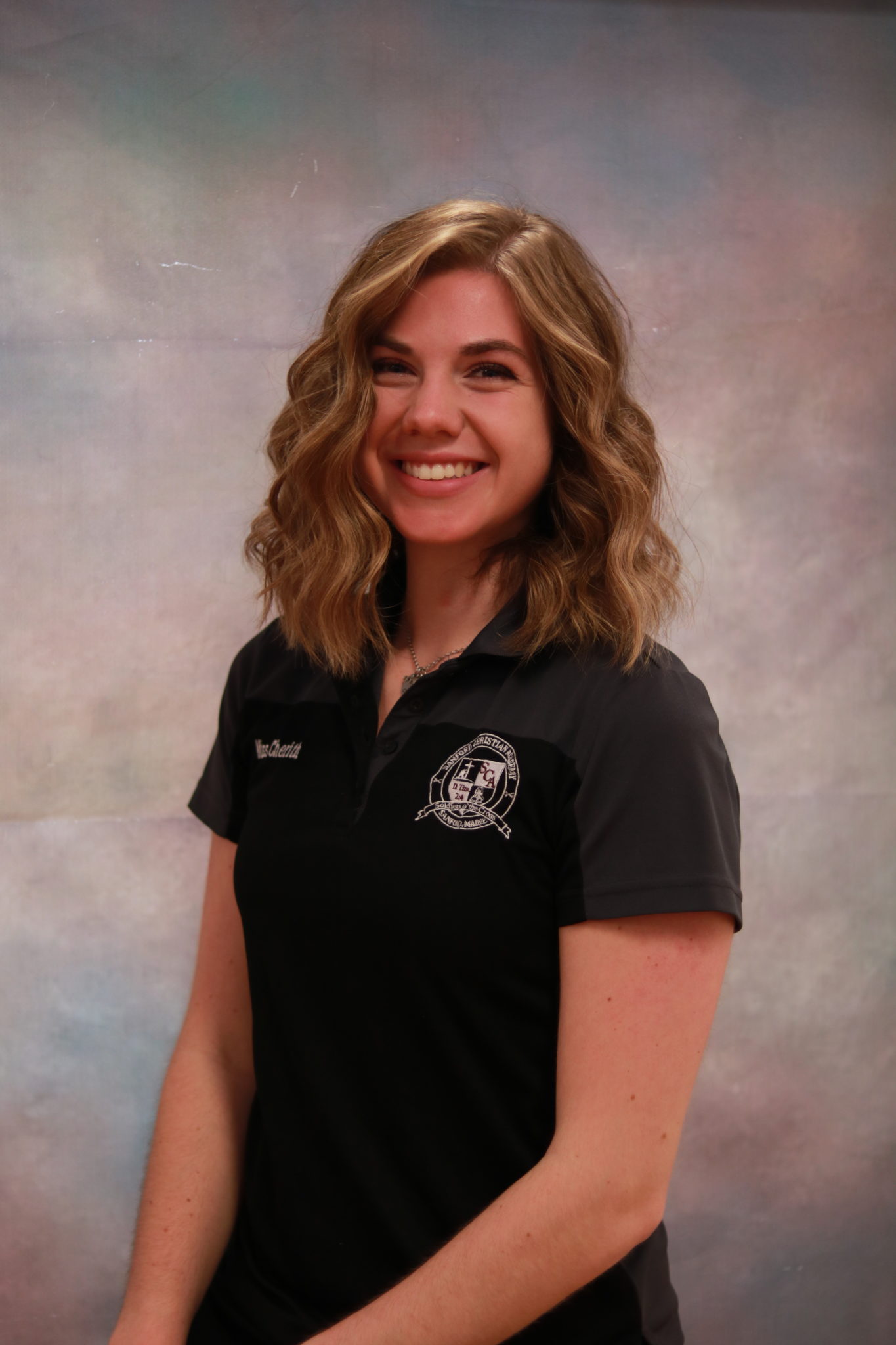 Cherith Bell is the daughter of Pastor and Mrs Amy. She is a 2016 Sanford Christian Academy graduate. Cherith joined our staff in 2018 as our High School English teacher.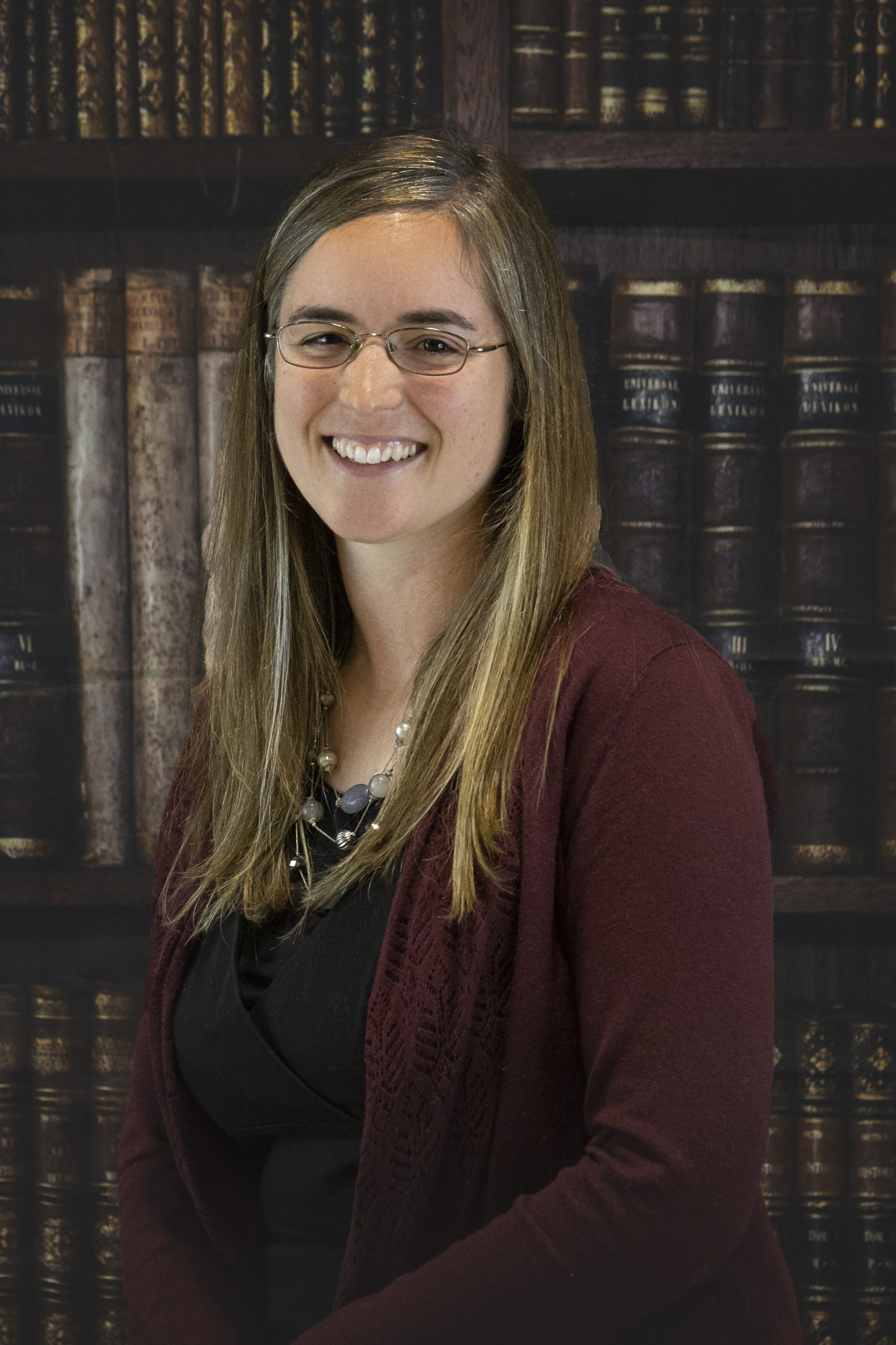 Kimberly Haynes was born on June 17, 1986 in Claremont, New Hampshire. She was saved at the age of four. She attended the Crown College of the Bible in Powell, Tennessee, where she graduated with a Bachelor's in Elementary Education. Kimberly joined our ministry in August 2011 and teachers our 1st to 3rd grade class. Kimberly's goals for this ministry are to honor and glorify the Lord by being faithful, praying, and supporting the ministry. Kimberly is the church pianist. Her hobbies are baking, playing the piano, photography, hiking, reading, buying books, and spending time with children.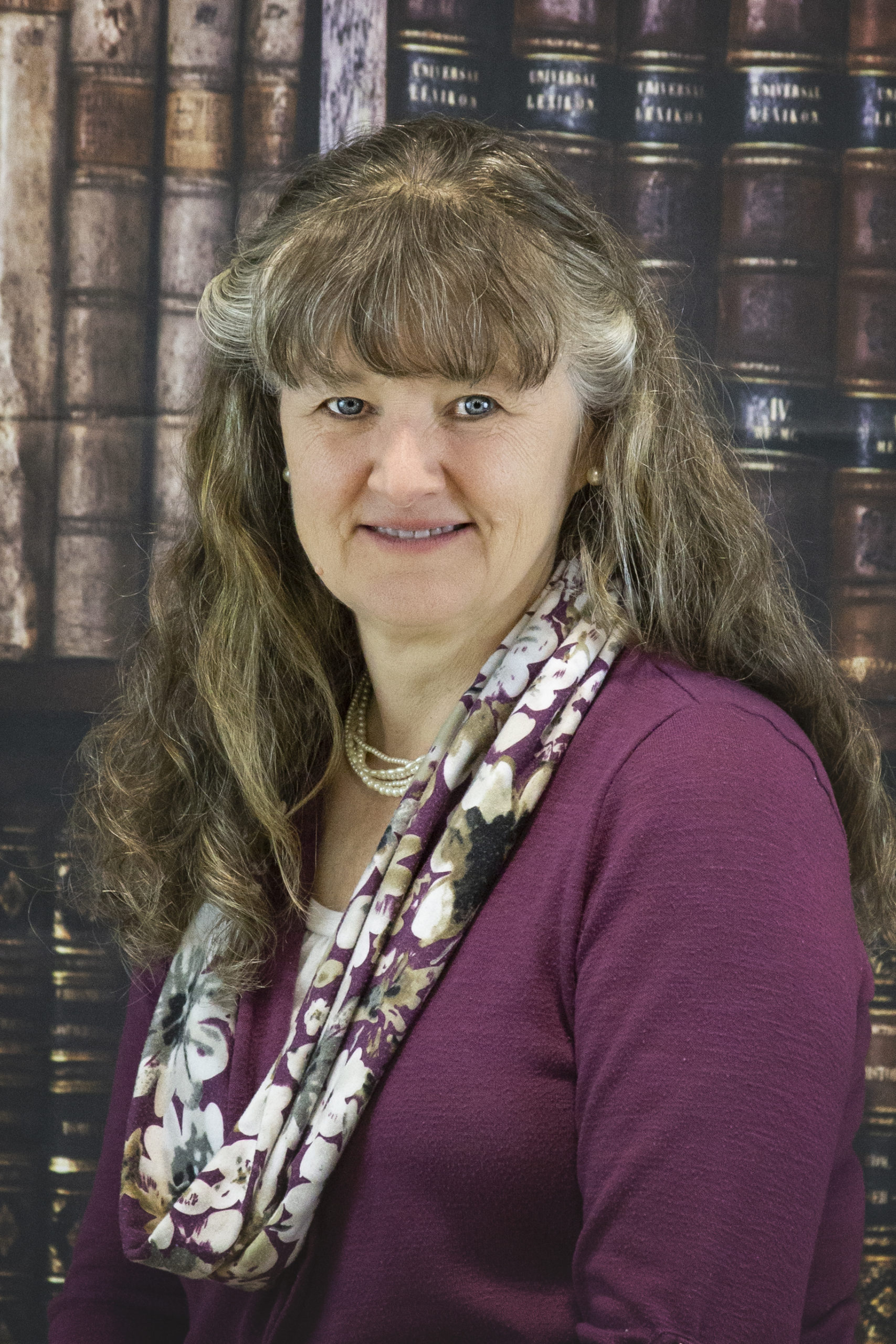 Florence Fencer is the Kindergarten teacher at Sanford Christian Academy. She joined the ministry in 2016.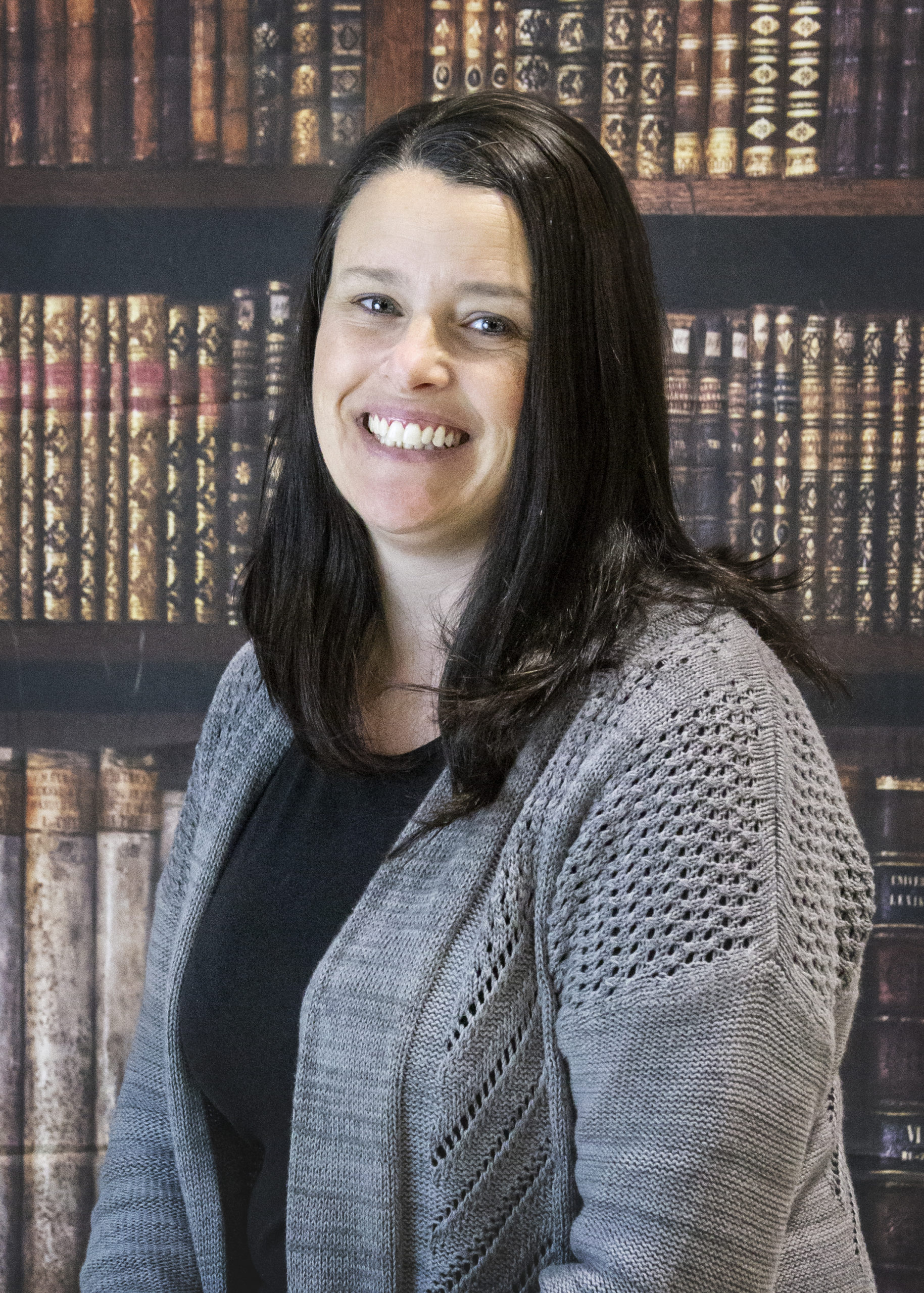 Mrs. Tori volunteers at our school overseeing the hot lunch program. She provides wonderful meals for our students three days a week.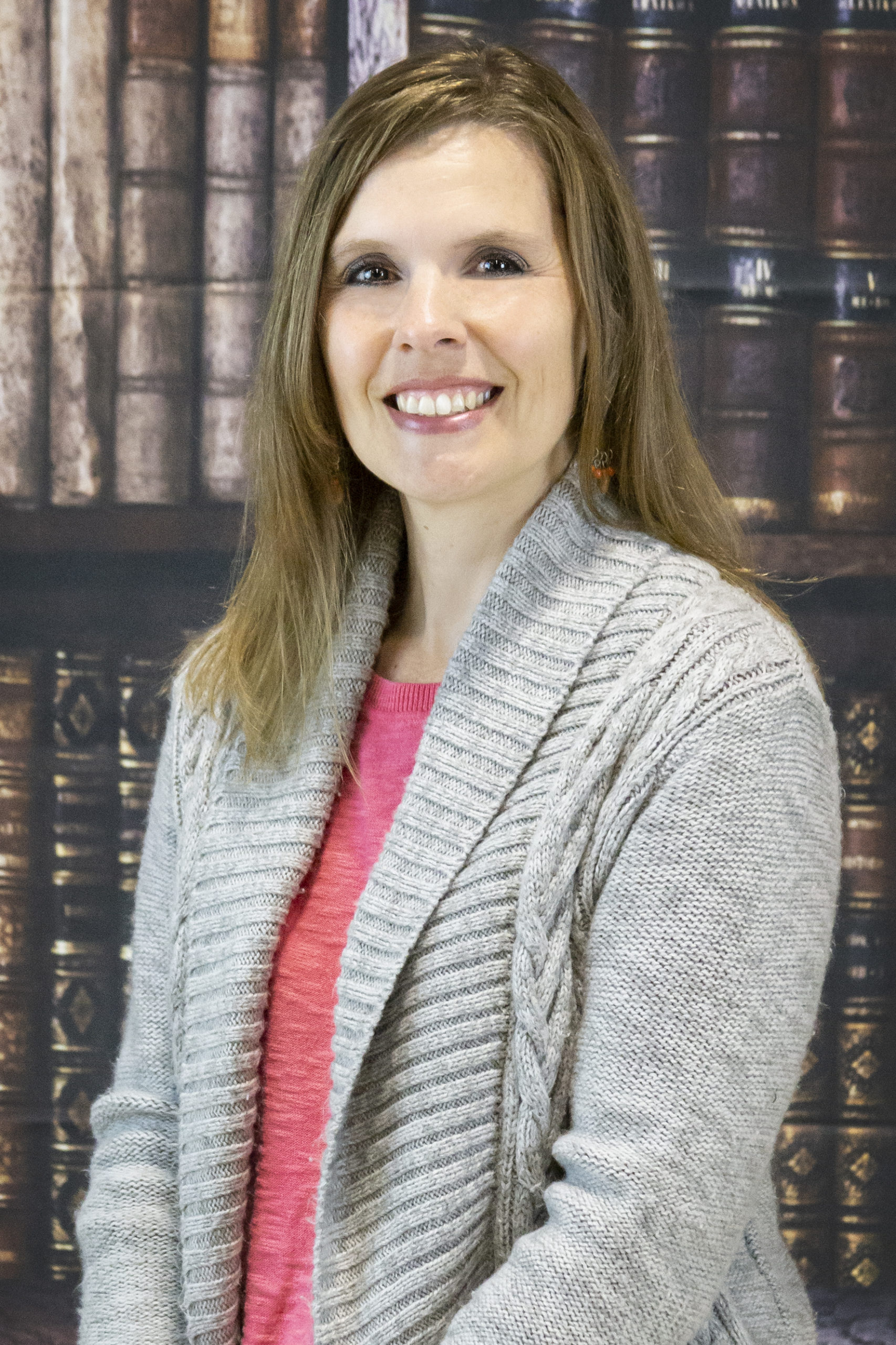 Mrs. Jodi heads up our fundraising program. She does a wonderful job of coming up with creative ways to raise the funds we need each school year.